Grajewo Now and Then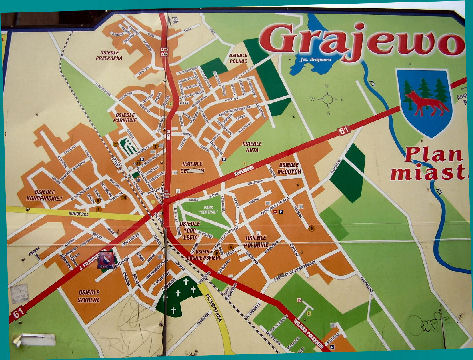 Situated at an intersection of two important roads, from Warsaw to Vilnius (route No 61) and from Elk (in former Prussia) to Bialystok, Grajewo managed to become a vivid center of trade and communication. The central place was a square market with a dominating neo-gothic church, surrounded by solid two-storey buildings, where all wealthy families lived (among them many Jewish). There were also shops and work places for about 170 handworkers, of which the majority belonged to Jews. The market was not only a place where every-day life took place but also all local events such as military parades, as the 9th regiment of the cavalry had its headquarters in town. Thousands of travelers, traders, clerks, officers, and soldiers helped to keep a good level of prosperity which can be observed even today looking at the remaining buildings.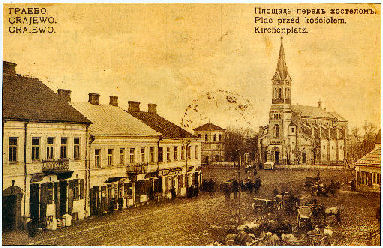 The street towards Szczuczyn was called Szczuczynska (now Pilsudskiego Street); the other one towards Rajgrod was called Rajgrodzka (now Kopernika). The former Boguszowska was named after the village of Bogusze in the north, which was a border with Prussia (with a city of Elk behind which gave it its current name of Elcka) just several miles away. From this direction, the German army attacked Grajewo on 1 September 1939 and conquered Grajewo within hours.
Although there were no bigger clashes, the Nazis destroyed the synagogue on in the first days of WWII. This elegant building, a religious site for almost 3,000 Jews, was situated on Rudzka Street (now Wojska Polskiego) leading towards Bialystok. Interestingly enough, when the Red Army took over the eastern part of Poland on 17 Septemeber 1939, the Soviets rebuilt the synagogue soon afterwards.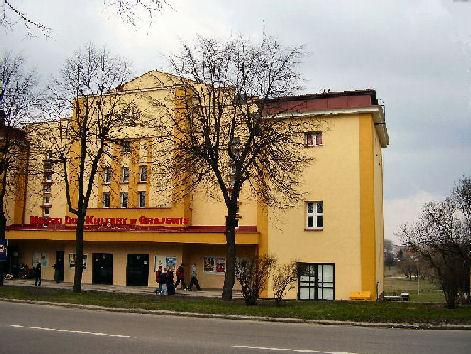 From the very beginning the former synagogue served as a theater and has kept this function until today as a House of Culture (and a movie theater).
Around the synagogue, a poorer part of Jewish inhabitants lived. Behind the pretty building, which stood on a hill, the Jewish cemetery was located. The Nazis destroyed it completely, however, so nothing is left today. Only very seldom today's inhabitants can find small fragments of matzevot and usually bring them to Mr. Dudzinski, a young historian, who arranged in April 2008 a small exhibition using a few available artifacts and plenty of photographs.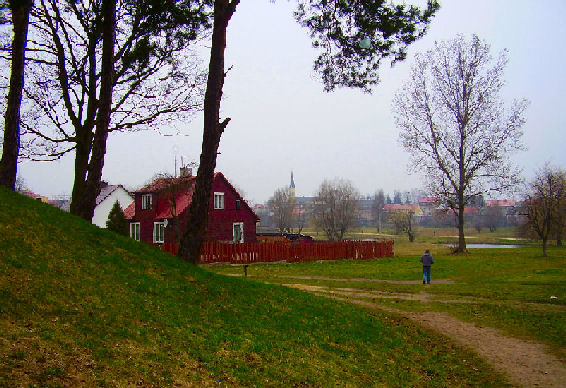 When you walk trough Grajewo nowadays, nothing reminds you of the Jewish past, but Mr. Dudzinski knows the city very well and is able to show you many interesting old places, such as the former mikve, which used to be behind the synagogue. The old name of this street was Lazienna (Bath Street).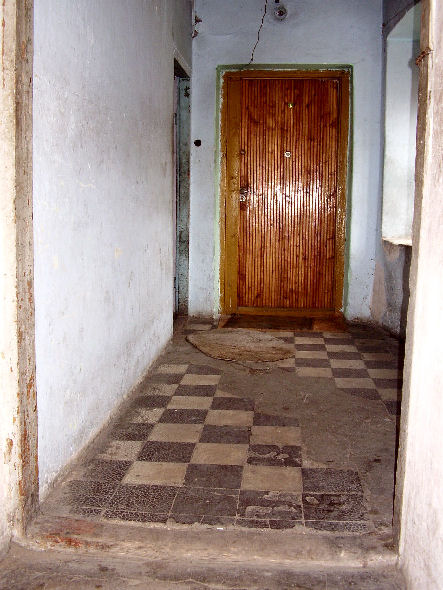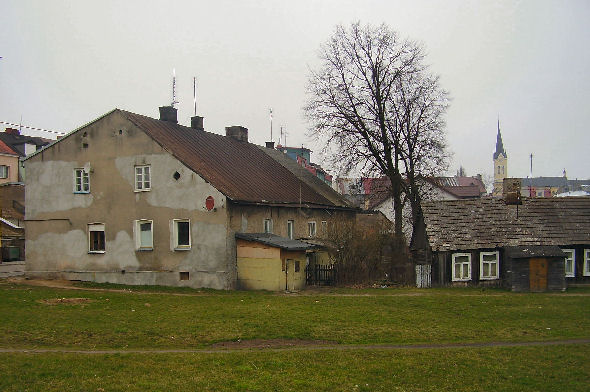 Not far from this was the ghetto, established by the Nazis in August 1941, where 4,500 Jews were rounded up from Grajewo and surroundings. The ghetto was liquidated in September 1942 and its inhabitants murdered in Treblinka. Today only a few buildings remain there, some of them in extremely poor condition, desolated and empty.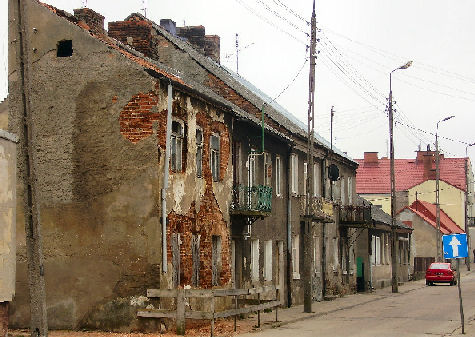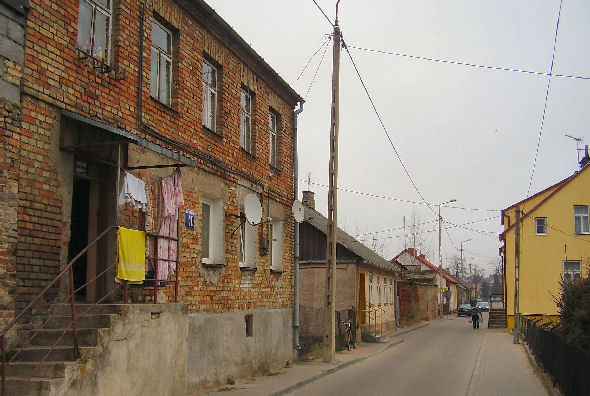 The collection of old postcards from Grajewo exists thanks to German soldiers who took these pictures about 1910. The longest street, Boguszowska, lead towards the boarder with Prussia. A small building of cheder from this street survived until these days.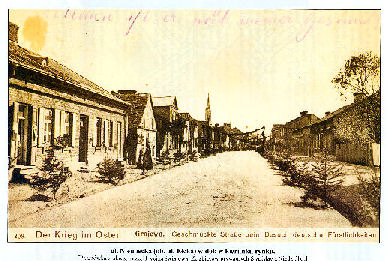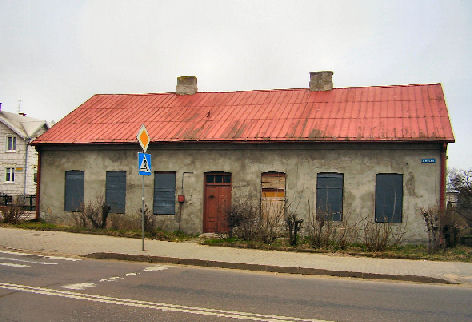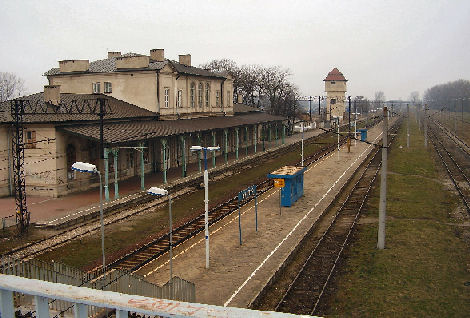 Private cars and busses have nowadays taken over the once important railway route. So the Grajewo station looks like a ghost town. In this area before WWII, there was a very elegant restaurant "Paris" and many hotels, a park and children's playground and concerts of the military band.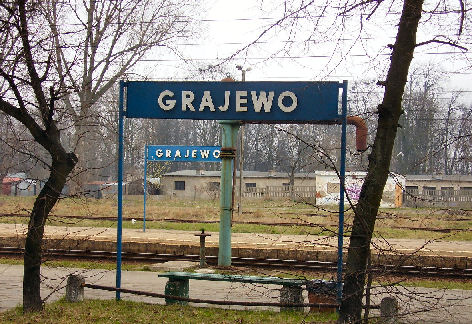 Grajewo is a quiet town today. Its previous important role as an administration center has waned. Its inhabitants suffer from unempleyment and a weak economy. Old buildings are falling apart, the quite glorious history of the shtetl is forgotten. Almost.
Andrzej Selerowicz – text and pictures, April 2008.