Map of Bełchatów about 1910
Stary Rynek (North site)
Stary Rynek (Old Market) was located in the very center of the town. It was the place of the Monday basar and was surrounded by many one-
story houses, where various shops, workshops, and restaurants were located. Most of them belonged to Jewish families, as Jews were allowed
to buy property and build houses there in the 19th century. The north part of the square survived the German bombardements at the beginning
of WWII and shows still a typical picture of the shtetl.
House No 2
One-story building owned by Szaja Szraga Fajwisz, a wealthy and influencial Chassid, a pioneer of the weaving manufacturing. The Fajwisz family
story is described by Szraga´s great grandson, Sam Fajvish, who was one of the few Holocaust survivors from Belchatow. Besides Mendel
Fajwisz, Szraga´s son, some other Jewish families lived there. The house was renovated in 2005.
House No 4 - flat of Icek Pigula.
House No 6
House No 8
House No 10 - flat of Nusen Praszkier, a dyer.
House No 12 - groccery shop of Lajbusz Perelmuter, flat of Abram Kaminski, a trader, and workshop and flat of Herszlik Laska, a tailor.
Below buildings at Stary Rynek (now Płac Narutowicza) No 2-6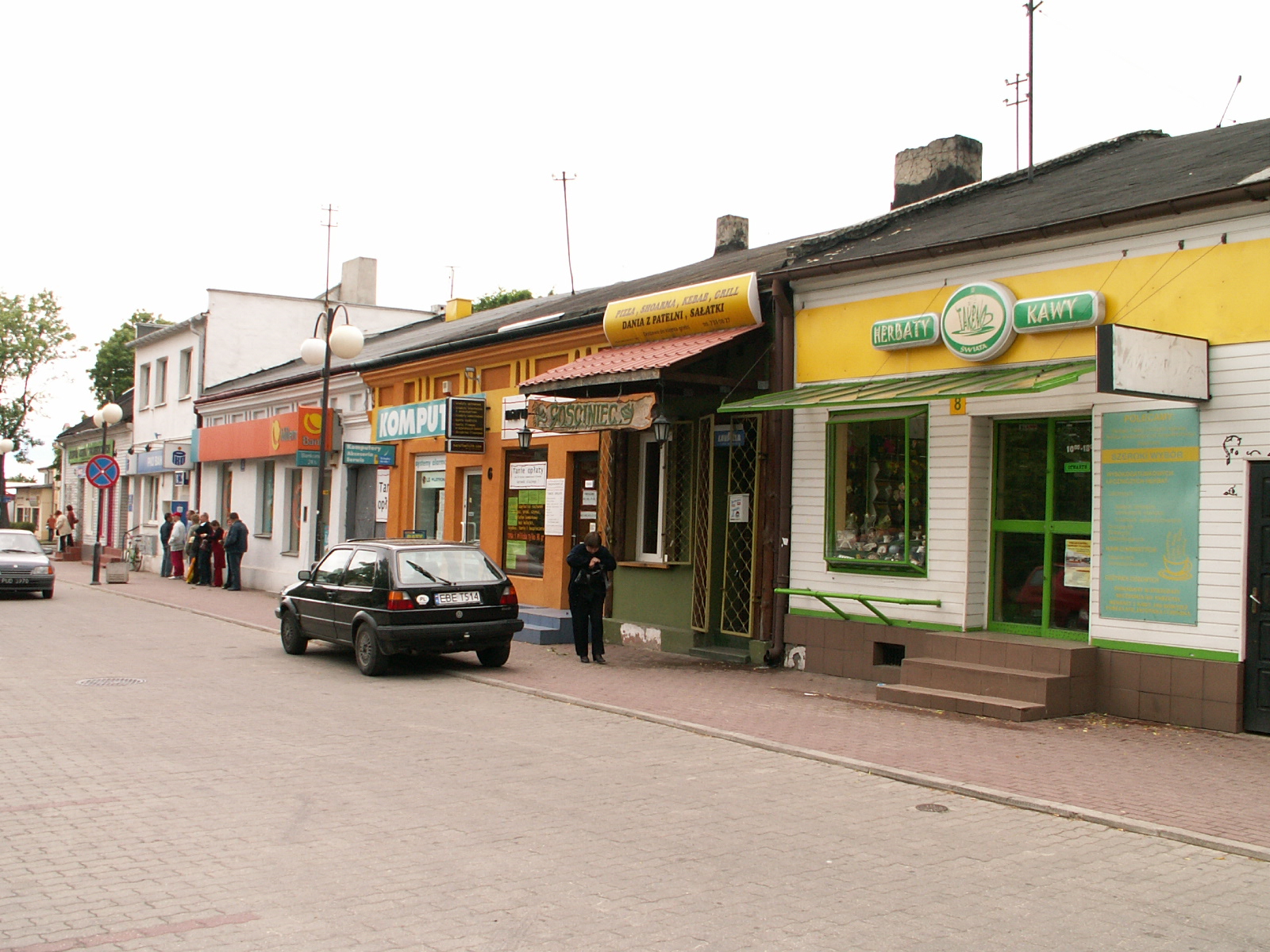 More information on www.shtetlinks.jewishgen.org/Belchatow/