Map of Bełchatów about 1910
Pabianicka Street- West site
Leaving Stary Rynek towards North you walk into Pabianicka street. This street became important when transports of woven goods were carried by horse
carriedges to Pabianice and Lodz. Many Jewish families lived here.
House No 2 - One story house which belonged to the Wozniak family. In the yard there was a carpenter workshop.
House No 4 - The highest in Belchatow at those times, three story house belonged to W. Mietkiewicz, owner of the shop at Stary Rynek.
Many families lived there.
House No 6 -
House No 8 -
House No 10 -
House No 12 - it was a property of Belchatowski family. Apartmens and rooms with weaving mills were situated there.
House No 14 - House of J. Kepalski. A post office was situated here in 1930th.
House No 16 -
House No 18 - before 1890 it belonged to Ostrowski, the house was later sold to Mr. Kepalski. A library was situated there.
House No 20 - built 1930 on an empty property. In 2nd floor the family of the physicioan Mr. W. Kowalewski lived there. Downstairs there
was a restaurant of F. Pawelczyk. Now - a music school.
The first Jewish cemetery was somewhere there, just opposite the Waska Street , before the regular one at Lipowa Street was opened
in 19th century.
Below buildings at Nowyy Rynek (now Plac Wolnosci) No 2-6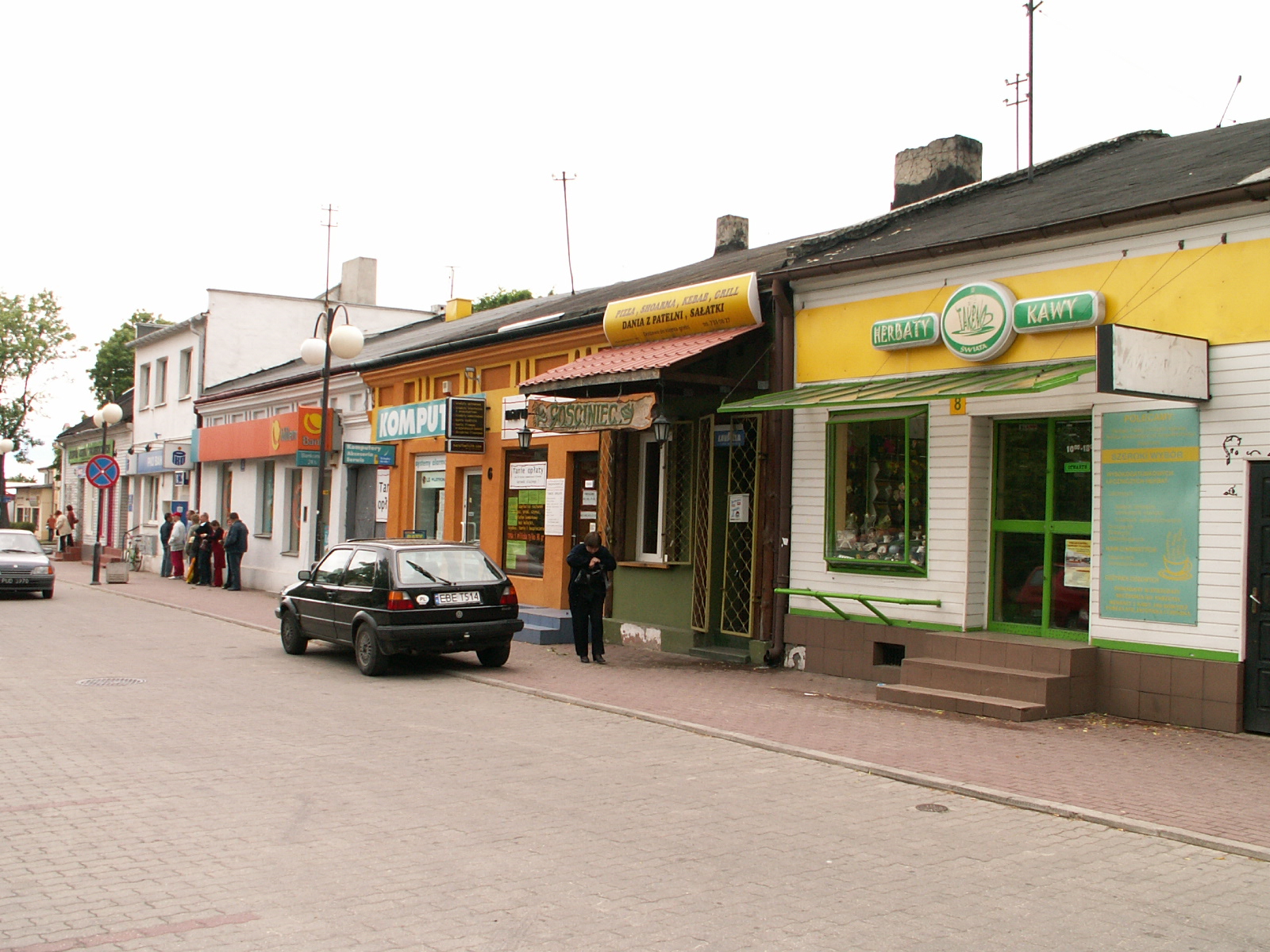 More information on www.shtetlinks.jewishgen.org/Belchatow/